Be audacious, take that blind leap
"At the very moment when people underestimate you is when you can make a breakthrough." ― Germany Kent
My first job was at an engineering consulting firm in Oshodi Lagos. I was fresh out of school and had just completed the compulsory National Youth Service Program NYSC…
- How Mattew Ene's Life changed for good!
"I am not what happened to me, I am what I choose to become."― Carl Gustav Jung 
For several weeks everything I had done was centred and geared towards this very moment. This one special instant and right before my very eyes, the cloud turned and the heavens opened up with torrents of unapologetic downpour. And with it, my heart sank to its lowest ebb.
Are you stuck with taking a decision?
- I've got a brilliant idea for you.
"Life is a matter of choices, and every choice you make makes you." —John C. Maxwell yourself."
I have worked with countless smart people both at work and in my other endeavours and one huge worry that never ceases to amaze me is how indecisive people get in taking a position on matters of critical importance.
Telling my story through the lens of 25 quotable quotes. – Part 1
You may have noticed that every article on the blog page is capped with a quote relevant to the subject of discourse. This is because over the years, I have latched onto tons of quotable quotes that somehow resonates with the current situation at the time or providing the motivation needed to face the challenges ahead.
- Have you thought this through?
"You have to end some things to move on to bigger and better things."
One of the most difficult questions that one must answer during our career journey is when to leave a job! Deciding when to leave a job can be even more difficult and pressing than starting a new one. It requires a deep reflection on so many important details in order to be absolutely convinced that it is the right thing to do…
- Chances don't approach you, it's you who approach chances.
"Chances are anywhere else, all you need to do is to grab them because they don't always show up." - Carl Lomer Abia
That first Job is 90% career-defining. I was only 25 years old when I started work at this engineering consulting firm in Lagos and I was transferred to work on an urban water revamp project in Abeokuta, Ogun State…
How Igbo worship songs get me going in the morning
– How did I get this lost!
I know, I know, I know!!! I am not Ibo. Neither am I Hausa! How can we rationalize a good looking Yoruba dude without supposing he belongs to other tribes. While I don't dig or subscribe to the diatribes that come with tribal discrimination, I am a complete Nigerian. I ooze the Nigerian vibes, swagger and spirit…
I am in competition with myself
- With who I was yesterday.
"To be a champion, compete; to be a great champion, compete with the best; but to be the greatest champion, compete with yourself." ― Matshona Dhliwayo
This perhaps sounds self-serving, but I must admit that for many years I have been trying to outdo and outwit myself with marked success. This article is basically a charge for continuous improvement…
Public Presentation and Speaking
- how to be the best at it
"If you believe you will fail, there is no hope for you. You will"'. Dale Carnegie
For many years I have had the good fortune of speaking in public. As a teenager, I represented Mayflower School at Literary day competitions, wrote essays and even dabbled into stage plays and poetry. I revelled in every opportunity I got to face an audience. I got my juice running by just holding a microphone.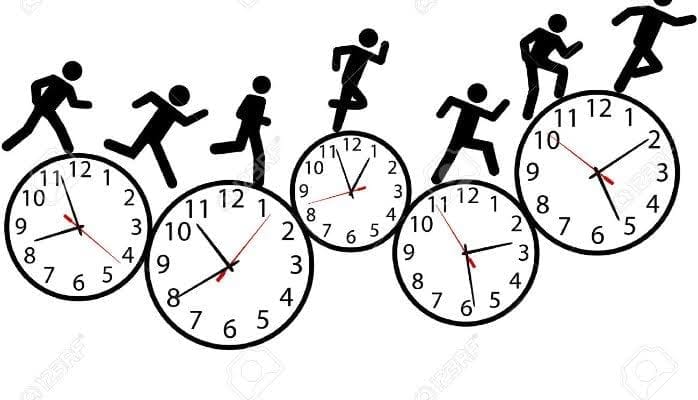 The race against Time - a short narrative
"Time is a storm in which we are all lost." – William Carlos Williams
First off, I woke up feeling quite unwell with a stuffy nose and dry irritable cough with nausea lurking behind every cough. The cough was not just dry but it was devoid of phlegm. I slept late the night before and this may have worsened my condition. Now it looked like I was coming down with the flu.
– at least at heart (Part - 1)
"At 20, everything is possible and tomorrow looks friendly." – Jim Bishop
More often than not and for anyone who cares to listen I have always declared proudly that I am yet to cross into my 30s. Most times, the listener looks at me in disbelieve with an awry smile seemingly mocking my self-delusion….
– at least at heart (Part - 2)
"I am 29 with 11years worth of experience" Akin Akingbogun
If you missed the first part of this series, you will find useful life tips and nuggets here. This article was the first blog post at the time I was starting off this project in October 2019, eleven years after I could have started off. 
Changing Jobs? - Must the stars align?
"Don't let the fear of losing be greater than the excitement of winning."― Robert Kiyosaki
Sometimes we're tested not to show our weakness, but to discover our strength. The strength within that lay to waste but called upon rarely and saved for days that are probably long gone.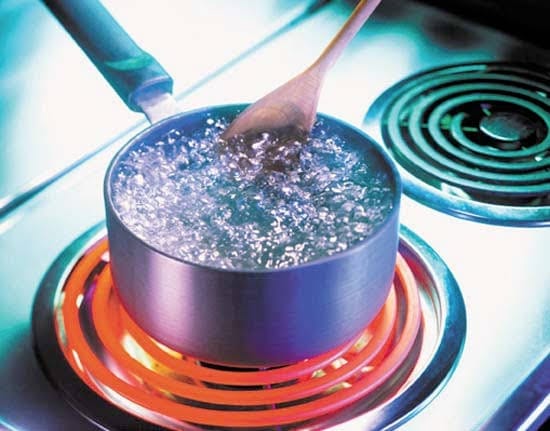 The boiling point theory - Here is how to stand out
"We think, mistakenly, that success is the result of the amount of time we put in at work, instead of the quality of time we put in." ~ Ariana Huffington, businesswoman and author
How do people become truly successful after repeated trials and consistent efforts? Now, I am not going to define success in itself as though it is a definite term. It's meaning or interpretation is beclouded by each person's judgement based on his aspirations and desires.
The Misunderstood Generation - understanding the Millennial mindset
"My Millennials, 'stay woke'. Maxine Waters
Come to think of it, this is the first time since modern history that all the four generations would play a role at the workplace at the same time. Incredible isn't it. With the fast-paced technology driven changes everywhere around us lately, we are left with no choice but…
What happened to Lauryn Hill?
" Stardom isn't a profession, its an accident." Lauren Bacall
For many of us growing up in the 90s, Lauryn Hill was an iconic figure for contemporary voice within the neo-soul genre. She is arguably one of the most talented music artists of all time.
How I redesigned access gates into fuel stations in Nigeria
"Every once in a while, a new technology, an old problem, and a big idea turns into an innovation"
The oil and gas downstream industry in Nigeria is plagued with a plethora of issues from low margins to government interference in the market dynamics laced with political undertones…
-diamond in a rough applications
"I think everybody's weird. We should all celebrate our individuality and not be embarrassed or ashamed of it." ― Johnny Depp
Imagine the amount of time we spend daily on our smartphones rummaging through social media platforms crawling through tons of pictures literally ogling at other people's businesses. Those social media apps have been developed….
"Life is too complicated not to be orderly." ― Martha Stewart
My fascination with android applications may not be far from my admitting and recognizing the continued encroachment of my laissez-faire approach towards self-help. Opting for existing solutions to everyday hustle rather than going the first principles…
It is not enough to be busy… The question is: what are we busy about?" ― Henry David Thoreau
There is almost an app for everything. The smartphone has revolutionized the way we spend time. It takes a huge chunk of our disposable time and unless we are deliberate about how we spend our time, we would literally just watch life roll by leaving us with nothing but regrets. 
I have listened to one sad song for a whole week
"Our happiness or our unhappiness depends far more on the way we meet the events of life than on the nature of those events themselves" ― Wilhelm Von Humboldt
Moods, no matter what they are, have a way of paralyzing us, making us switch off completely and literally curling into our own self-induced cocoon. Some however take out their moods on those around….
– How winning companies close the strategy to execution gap ( excerpts from Paul Leinwand & Cesare Mainardi)
Capabilities are the link between strategy and execution.
Almost every business today faces major strategic challenges. The path to creating value is not clear. In one ongoing global survey of senior executives conducted by Strategy&, PWC's strategy consulting business,respondents…
"Great leaders see the future differently.."
As much as the name of the book suggests, its contents isn't exactly about that biblical story of three thousand years ago on a battlefield in ancient Palestine. You may want to envision David versus Goliath as the story of a weak shepherd defeating a mighty warrior…
"And, when you want something, all the universe conspires in helping you to achieve it."
The "Alchemist" is a book authored by Paulo Coelho and I believe it makes for an interesting read. I would like to share so we can broaden our horizon and develop our thirst for reading…
"Great leaders see the future differently.."
So… I started reading the book "Borrowing Brilliance" Last week and I must admit it's not just an interesting read, it is an amazing philosophy to share about innovation!…
There is something about Akin
Sometimes one's best moment can string along the most embarrassing bedlam ever. When I think about the moments I am about to narrate in the next couple of paragraphs, I literally cringe inside…
For many years I have always wondered how much power I could wield if I had the chance to review restaurants, lounges, park and other similar businesses and offerings within the hospitality industry in Nigeria…
Patience is not just a virtue
"Patience is not the ability to wait, but the ability to keep a good attitude while waiting" - Anonymous.
Quite a lot has been written about patience that one may simply dismiss any further thoughts on the subject as an absolute waste of time. Scores of proverbs, literature, books and thoughts all speak to inspiring and encouraging people to be patient…
Excerpts from the Productivity Project – Chris Bailey
"Everyone procrastinates." Procrastination is simply human nature. Piers Steel, the author of The Procrastination Equation, backs that up, explaining that "across scores of surveys, about 95 per cent of people admit to procrastinating." (The other 5 per cent are lying.)….
So you think you can search the internet?
- I bet you haven't got a clue any of the next 10 tips
"Learning is not attained by chance, it must be sought for with ardor and attended to with diligence"
One of the most  educative and defining learning tools this generation can comfortably boast about are the numerous internet search engines and maybe even apps that allows you to get immediate response to enquiries on just about anything.
Remembering a time without the internet
- Stand up to be counted if you lived the life.
"A day without internet, a reminder of times past."
Have you any clue what if felt like being the last generation to remember a time when there was absolutely no internet. I bet thinking about those times now would appear almost inconceivable. 
Please allow me give you a sneak peak. How do you get on when you carry your smart phone about without data to access the internet?
"The tipping point is that magic moment when an idea, trend, or social behavior crosses a threshold, tips, and spreads like wildfire."
I started reading the book "The Tipping Point" early December and I found it very thought-provoking, insightful and absorbing. The book makes references to issues we can relate to and attempts to provide an explanation why seemingly innocuous businesses made dramatic turn into success.
"It doesn't matter where you're going, it's who you have beside you."
If I never write any other story, I should write about this one. Just this one. For many weeks I contemplated whether there really is anything to learn from this story or it should only be written for its entertainment and intriguing value. But somewhere in this story is pregnant with lots of lessons…
Discover Your Hidden Natural Talent
"Everyone has talent. What's rare is the courage to follow it to the dark places where it leads."― Erica Jong
Most people will never find their natural talents and strengths – either because they do not believe they have any or because they underestimate their importance. If you want to be successful, discovering your uniqueness is not a nice bonus – it's a necessity.
– Who is fooling who? A short story you will find useful
Here is a really short story, once told by my father. The import of the story was only clear a decade after. He was arming us for the future. He often repeated the story when I was a teenager, to encourage my siblings and I, never to fool ourselves.
What direction does your energy flow? (Part 1)
– You are your own limit!
In thermodynamics, we have heard it mentioned, that energy flows from high concentration to lower concentrations. Excuse my French but this is the fundamental principle behind the second law of thermodynamics. Please don't get this wrong….
What direction does your energy flow? (Part 2)
– You are your own limit!
At the time I started this article last week, I had no idea I was going to be including my story in it. If you are reading this article off the first one, then, you haven't missed a beat.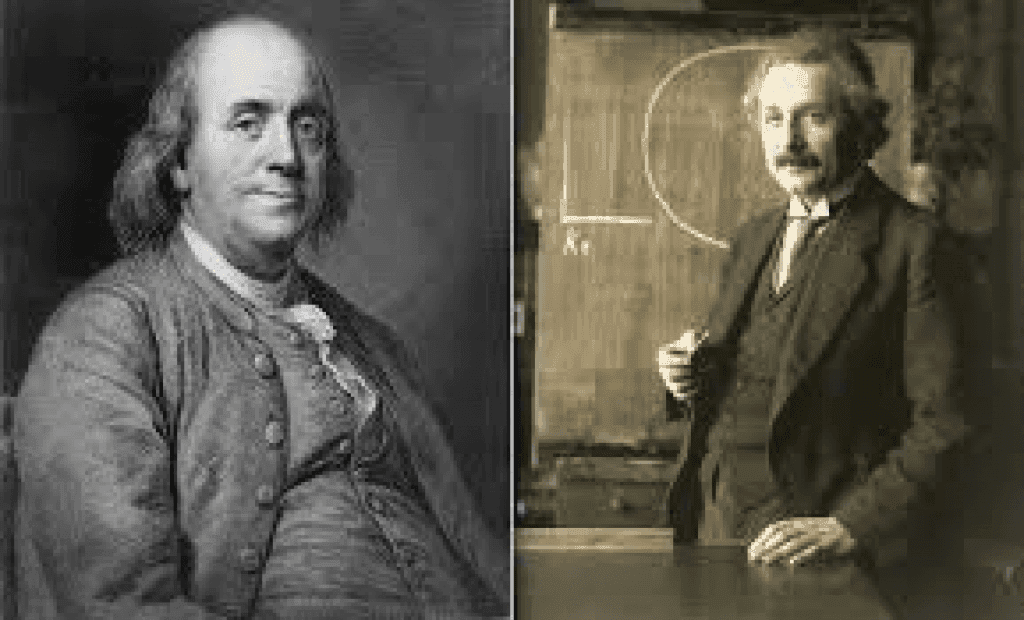 Success requires no apologies, failure permits no alibis!
– Dreamers rule the world!
Excerpts from think and grow rich by Napoleon Hill
Those who are afraid of new ideas are doomed before they start. Never has there been a time more favorable to pioneers than the present. There is a vast business, financial and industrial world to be remolded and redirected along new and better lines…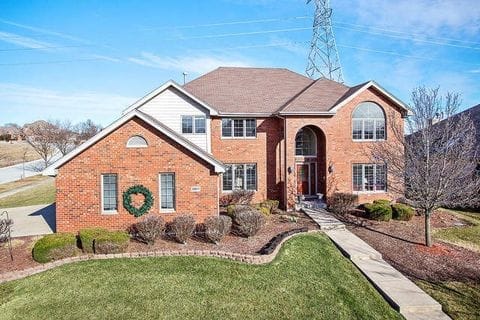 – the true story of desperation and suspicion
"When you're dealing with frauds and liars, listen more to what they don't say than what they do."― DaShanne Stokes
Two mobile phone numbers emblazoned hurriedly on a banner hung loosely on the recently installed road fence along the Ojodu Road, caught Wale's attention. I had mentioned to him about my travails and seemingly fruitless search for an apartment to pay rent for in Lagos…
– the true story of desperation and suspicion
"First and worse of all fraud is to cheat oneself"
A convoy of two cars drove into Surulere. It had my parents, one of my siblings and my wife – who was heavily pregnant with our second child at the time. Destination? To inspect the new property I was going to pay rent for.
- Creating and sustaining superior performance (excerpts from Michael E Porter)
A firm's relative position within its industry determines whether a firm's profitability is above or below the industry average. A firm that can position itself well may earn high rates of return even though industry structure is unfavorable …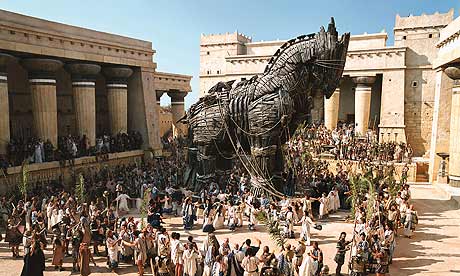 -Beware of Greeks bearing gifts
"I fear the Greeks even [when they are] bringing gifts", Virgil's Aeneid II.
I have spoken to a number of young people about this Troy story of naivetés and foolishness so many times that sometimes I assume that I could simply rewrite and embellish the story to emphasize the lessons learnt. To be brutally honest, a good number of young people have no idea what a Greek Gift is
The Power of the underdog
" It is always better to shock people and change people's expectation than to give them exactly what they think you can do" – Jonah Hill
Victory is a thousand times sweeter when you're the underdog. I have been an underdog a sizable part of my career and I have played this role long enough to appreciate and savor every moment in victory whilst enjoying the shock and bewilderment from those who apparently hadn't been paying attention to my journey…
10 Worship Songs in my morning Playlist
Next to the Word of God, music deserves the highest praise. The gift of language combined with the gift of song was given to man that he should proclaim the Word of God through music."—Martin Luther
Because the morning shows the day, I try so much to get the energy levels up every morning on my way to work. This in itself can be a very daunting task especially when your puffy eyes and traffic beaten body has to endure the ignoble ride to work at dawn.
"You never change things by fighting the existing reality. To change something, build a new model that makes the existing model obsolete. Richard Buckminster Fuller"
The largest taxi company in the world, Uber, owns no cars. The largest hotel in the world, Airbnb, owns no rooms. These and other similar companies are shifting the basis of competition from control over assets to creatively delivering value to the customer. The idea that a company's competitiveness rests on its ability to control resources
Excerpts from the Productivity Project – Chris Bailey
Knowing your most valuable tasks is important, but as G.I. Joe would say, knowing is only half the battle. When you sit in front of your computer tomorrow morning and open up your inbox, it is far too easy to forget about what's important to work on when more urgent….
Re-awake the giant inside
– what an amazing time to be a writer.
"You don't start out writing good stuff. You start out writing crap and thinking its good stuff, and then gradually you get better at it." – Octavia E. Butler
I was a little over 10years old when I wrote my first "book". It was co-authored by a bosom friend of mine, Sola Olowookere. It was a play titled "The Kidnap". We barely knew each other well enough at the time but worked on the storyline and plot together…
– "To change the future, first you must imagine it"
"The best way to predict the future is to create it." - Abraham Lincoln
Wait, what year are we in? Its 2020! That's like 80 years away!
A quick addition to your age right now, it is pretty unlikely that many people would be around to witness any of the things I am about to spew on this post.
But wouldn't it be just cool to imagine what it would be like in 2100?
The evolution of Neo Soul Music
– I am not letting go (Part 1)
"Neo means new. Soul is timeless."
I discovered this genre of music in early 2000s while staying at my cousins' during holidays from the university. They were a tad older and were totally sold-out and ardent followers of artist like Jill Scott, Lauryn hill and….
Is the fault in our stars?
- "How long should you try? Until."
  "Don't be discouraged. It's often the last key in the bunch that opens the lock- Anonymous
The crowd to the information board area at the University of Lagos had a life of its own, as students moved in throngs towards the large notice board area where the much awaited 1997 Vice chancellors' student admission list had just been published.
Is the fault in our stars? (II)
- "How long should you try? Until."
"The light at the end of the tunnel is your life; it's the tunnel that is temporary." Michael Josephson
With drooping shoulders, I sauntered into the 5th floor of the federal ministry of communications building at Obalende, where my dad worked to express my disappointment
"Nothing about depression is easy"
Playful and energetic as always, I woke up one morning 22 years ago and dragged my younger brother out to play. My mum was washing clothes by the kitchen entrance as was her tradition every Saturday. We got out through the kitchen door when I noticed that our gate was partly opened…
- The worst nuclear disaster in human history
"The truth doesn't care about our needs or wants. It doesn't care about our government, our ideologies and our religions. It will lie in wait for all time. And this at last is the gift of Chernobyl."
Many years ago, I took quite some interest in the story behind the nuclear disaster that changed the lives of hundreds of thousands of residents of Pripyat, a former model Soviet metropolis, founded on February 4, 1970 and located just two kilometers away from the Chernobyl Nuclear Power Plant.
- How the Lead characters from the Sound of Music have fared (Julie Andrew & Christopher Plummer)
"Climb every mountain, ford every stream. Follow every rainbow until you find your dream"
Growing up in the 80's was special in its own right, but watching one of the greatest musicals of all times – The Sound of Music – had its own perks. It is now will forever remain etched in the fondest part of my childhood memories.
- Eye contact is more intimate than words will ever be
"There is in the eye, a tongue we can't silence"
In one of my previous post weeks ago, I was keen on writing about understanding the non-verbal communication we often give off without even realizing it. This is premised on research that suggests that as much as 93% of our interpersonal communication is non-verbal. Amazing!
– "Silence is the great teacher, and to learn its lessons you must pay attention to it.
""A moment of silence is nothing more than a code word for prayer"
Some years ago, the tragic news of the passing of a colleague started first in hush tones around the office until it reached palpitating proportions with muffled cries at office corners, misty eyes with wet handkerchief amongst those struggling to keep it together and infinite sighs from others who could hardly stomach the news. Death can be such a humbling experience and no one can ever be prepared to accept the sad reality of the end of a loved ones journey.
- Space exploration takes a stylish dimension
"Space isn't remote at all, it's only an hour drive away if your car could go straight upwards" Fred Hoyle
No Jokes! There is a car in Space and it's been there since February 2018- more than 2 years ago! Big deal!
It's a cherry-red colored electric sports car drifting in space along with all the space junk and human-made objects which no longer serve any useful function. 
-The idea [is] that once disorder begins, it doesn't matter what the neighborhood is, and things can begin to get out of control.
If you take care of the little things then you can prevent a lot of the big things
Ever heard about this funny sounding theory? Me too? At least not until a couple of years ago!
It's a criminological theory applied in handling an epidemic of crime. You would then be wondering how this means anything!

Well if you will spare me a few moments I will elucidate further. We will delve into the original hypothesis culminating into the theory and then its application into our normal lives.
-A snowflake doesn't realize that it's a part of the avalanche.
"Unity makes us strong, but does it make us wise?" Anonymous
Over many centuries, leaders have benefitted immensely from the herd instincts or mentality. Leaders perceived as having strong influences have wielded power over their followers or subjects in ways sometimes reminiscence of cult followership.
Some leadership style did not permit people to think independently and thereby took control of their actions through the social influences and the power of new affinities making it difficult for individuals to break out of the pack
-A minute's success pays the failure of years.
"Failure is an attitude, not an outcome. Harvey MacKay
Five years ago I considered starting an angel group with a couple of my former school mates and friends. It was an exciting idea (and it still is by the way)and I had ruminated over the prospect of creating a hub where young entrepreneurs could be incubated and guided to berth their start-up ideas under the guidance of more experienced professionals.
When I pitched the idea briefly in the WhatsApp chat group of my ex-school mates, a couple of friends showed genuine interest and it formed the first real effort at starting the angel group
- Funding the account that keeps relationships sane.
"You always gain by giving love" Reese Witherspoon
We've all heard or even owned at some point in our lives a piggy bank, cash box or even a kitty.
But, have you by any chance heard of the Love Bank accounts analogy?
Sounds pretty obvious, you might say!
Well in case you don't know, here's the meaning of Love Bank Accounts.