Rent a Fraud
- the true story of desperation and suspicion.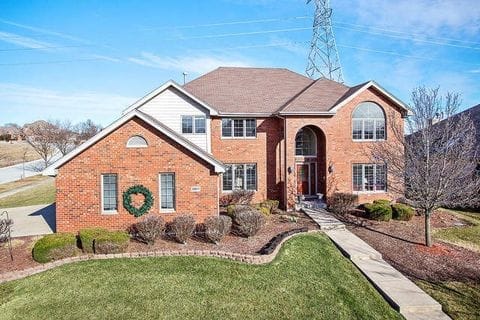 "When you're dealing with frauds and liars, listen more to what they don't say than what they do."― DaShanne Stokes
T
wo mobile phone numbers emblazoned hurriedly on a banner hung loosely on the recently installed road fence along the Ojodu Road, caught Wale's attention.
I had mentioned to him about my travails and seemingly fruitless search for an apartment to pay rent for in Lagos.
My search had already entered the 5th month and I was getting weary and frustrated at the quality of houses on offer at every turn. 
It was the year 2012 and I had only just moved back to Lagos after my sojourn in the North was cut short by the ravaging militants in the north. Their brazen disrespect for the military reinforcement as evident in the scores of security breaches and incessant bomb attacks had necessitated the relocation of all employees of southern descent back to the Head Office in Lagos. 
The relocation couldn't have come at a better time. Sadly, I had gotten really comfortable with life in the North. Five years only, and you would have thought I lived there all my life.
I could barely speak a single word in Hausa, but I wasn't in any way out of place with the norms or lifestyle of the North. 
My job required a lot of travelling and not once had security been an issue until then. Reports of car bombs in churches and stories of suicide bombers dominated the newspapers and TV news bulletin every other day. It was quite a bother!. 
I recollect once, a colleague of mine who spent a good chunk of his life in Kano, swore on everything he held dear, that there was no way the militants could get into Kano- a city revered for it symbolic cultural values and held sway as the seat of power of the Emir of Kano.
He further reminded me of several reports of suicide bombings in neighboring towns all but in Kano. 
I had fearfully expressed my fears about the growing insecurities and laxity of the military in and around the North. He tried, unsuccessfully, to allay every one of my concerns as I shared them. He finally warned that once the serene and peaceful economy of Kano is breached by a bomb attack, then I should consider myself completely vulnerable and take flight immediately.
I held on to his assurances as though my life depended on it and kept my ears to the ground for every sound including that of an ant farting. 
Barely a month after our discussion, the walls of Kano came crashing down. The Militants did not only breach this tradition city, they crippled it by decapitating its limbs, tearing it apart in a well executed gestapo style massacre leaving the town bleeding to death. 
The attack was devastating. So bloody that the body count was far more than the entire carnage recorded in the scores of pockets attacks before it. It was indeed a sad day for the northern elite. Their invisibility and self-delusion had been breached and their ego battered. Like wounded lions,they were just as vulnerable as the rest of us – the southerners.
They soon fled their homes in droves, heading into the Federal capital city in Abuja for safety. 
When I called my friend to ask what he thought about the attack and the situation, he could barely find the words to tell me that leaving the North was no longer a thought or consideration, but the only choice.
Leaving the North is always a difficult decision for any Southerner. The comfort of a healthy lifestyle devoid of the bustle and hustle of Lagos especially, cannot even be explained until you lose it. 
For me, It was a tough choice. I wanted safety, yet I dreaded the unmentionable stress in Lagos fueled by traffic, office politics, parties, theft, hardship literally and family pressure all wrapped in one.
So I sucked it all up and braced up for what turned out to be the search for a decent place to stay. I had carefully set a couple of rules, criteria and basis for my hunt and I was convinced I wasn't going to settle for less. A the list looked something like this;
To stay in an apartment where the landlord wasn't residing

To stay on a street that was purely residential –no barbers, petty shops or anything of such

To stay on a street with no open storm drains

To stay on the mainland only. Lekki was a no-go! 

House must not be prone to flooding or situated in a flood plain

To stay within the center of the city. 

To stay in close proximity to a really good and affordable school for the kids and a great health care facility of institution

To stay in an estate or at least a gated street

To stay in a property with not more than just one other occupant

….etc

The list was literally endless. It went on and on. But I will stop at this. 

Contrary to my expectations, I would soon find out that I was living in a world of fantasy. My own self-created world where all things were fair and just. 
I searched for several weeks on end and after work each day including the weekend, meeting with countless house agents and then walking from one street to the other inspecting in utter disgust a litany of houses. 
Sometimes I was upset with the agent for daring to consider the houses we inspected worthy of my time.
At other times, they often asked how much I could afford, a question I vehemently refused to answer. 
I opined that divulging the amount I could afford meant that I would only see houses tailor made to that amount. 
I wanted to have a range of choices, for which depending on the value I perceived, I could offer to pay even more for. This didn't go down well with the agents, but for the paltry sum of NGN1,000 they would receive at the end of each inspection, they kept their peace. Forever held in silence. 
Weeks turned to months and the agents were starting to be recycled. I will drive to a meeting point and once I sight the agent that I had labored with once, I wouldn't even allow him the pleasure of a friendly exchange of pleasantries. He would be welcomed with fumes from my car exhaust as I drove off.
I recollect one time, I had gone round with one agent for several hours. We had looked over 12 different properties. It was a rigorous and labored effort in the unforgiving afternoon sun. We were practically exhausted. The agent felt completely at a loss and confused about the kind of house I really wanted. His face bore the brunt of our struggles. 
In one house I would dismiss the integrity of the structure, in another, I would complain about the dusty street. In some it was the poor and distasteful toilet fittings that turned me off. In others, it was the pungent smell of boiling beans the neighbor was cooking at the time of visit that spooked me. I was that finicky.
The agent then announced that he had a super-agent that could truly find me what I was looking for. He even declared that if this colleague of his couldn't find me a house, then I should go find a land and build one for myself. He was that confident.I laughed it off, jokingly telling him to pull out his joker.
At this time, I didn't believe I could find the house based on my list. The list was starting to get shorter. Sadly, something had to give.
–          To stay in an apartment where the landlord wasn't residing
–          To stay on a street that was purely residential –no barbers, petty shops or anything
–          To stay on the mainland only
–          To stay within the center of the city
–          To stay in an estate or at least a gated street
–          No flooding or situated in a flood plain
We drove to meet this super-agent, turning street corners and maneuvering the car on his insistence and direction.
When he pointed to his super-agent across the street, he turned out to be one of the first set of agents that I had frustrated during our many inspection trips. The moment he set his eyes on me, he says;
"Na this guy still dey find house. I don tell am since, the kaind house he dey find no dey Lagos. Make him go back Kaduna" Every word was uttered with disdain with a flash of his poor dentition stained with the darkest of tobacco tar.
I suddenly appeared to be like an unrepentant dreamer, deeply immersed in my fantasy and self-delusion and now renowned in the "Lagos house search" circuit for looking out for fantasy houses that I wouldn't even be able to afford. This was the breaking point for me! 
The two agents got into an animated chat and made a few suggestions and advice that sounded like "settling for less" to me. I bade them good luck and sped off.
That mobile number boldly written on the banner as I drove along the Ojodu axis on a Saturday evening was first noticed by Wale –My bestman and very close friend and confidant. We had met at the Obafemi Awolowo University and stayed true to each other as brothers. We were meeting for the first time in years after my unsuccessful house/apartment inspection that afternoon and had a lot of catching up to do.
The banner promised to find a house for even the most demanding person ever and within a very short while. It even had the words "call Engr. Frank" written in smaller prints.
Instinctively, Wale dialed one of the numbers and it rang. An animated voice answered and we engaged in a short constructive conversation. He empathized with me and warned of charlatans posing as house agents. 
He sounded quite older- something in his mid-fifties. That seemed to give some comfort. He spoke like a well-to-do uncle would. His voice was open and it held much promise.
Unlike the younger agents, he was quite assuring and I couldn't wait to see the offers he had lined up for inspection the very next day.-A Sunday!
By midday on Sunday, I was on my way to see the scheduled houses – all four of them as he had promised. But I was to meet with his contact. He was out of town.
No red flags.
I got the contact number and reached out to a rather shy masculine voice on the other line. We agreed to meet up quickly.
I saw all four houses, and at least three of them were really worth my time. Infact, with the houses I inspected, my list of criteria for house shopping could easily be longer. It gave me hope. There was a bit of a problem though.
Three of the houses were under renovation. I was required to wait 2-weeks before I could move in.
My engineering instincts told me the houses would not be ready in a month, so I scolded the contact for being too optimistic and eager. 
The fourth house was in a poor district with a history of gang violence and so I didn't even get out of the car.
When I spoke to "Engr" Frank, he didn't even sound perturbed. He almost apologized for the time spent, claiming time was money. Wow! That was thoughtful. He sounded like a professional.
We scheduled another trip for the very next weekend. And so we went on for about a month and some. 
The same contact will accompany me to inspect several houses, some empty, many occupied and a good number under renovation.
And then it looked like we finally got a break. I found the perfect house!
It was like a movie scene set in the heart of Surulere. It checked out almost all my "house hunting criteria " except the one about multiple occupants in the property. This was it!
But it was just completing its renovation and almost ready for new occupants. Infact, the house was being cleaned and hand mopped in readiness for new occupants. It was a property of 4flats. I had a choice of three apartments to choose from, as one was already taken, according to the contact. 
When I walked through the access gate into the property, I casually made jokes with one of the five workers who were clearing the debris and getting the house ready. They didn't look very pleased and I wasn't even sure if I caught a deliberate wink from one of them. I tried to make small talk, but my contact hurried me off to see the expansive kitchen. It was a delightful house. 
I suddenly couldn't wait to bring my heavily pregnant wife and folks to see how well my 5month search had yielded amazing fruits.
 Watch out for the second part of the story– click here