Chronicles of Jangalla boy - Part 4
"I became a Jangalla boy"
I never thought we were poor. After all we had a VHS player with a selection of the best indian movies at the time. Love in Tokyo was my favorite. We also had a colour TV. Not the big wardrobe type which occupied an entire wall of the living room but the modern 14 inches one which was in vogue at the time. We did own the wardrobe but it ended up as exhibit in a court case when we gave it to a repairer with a history of poorly done jobs and who was arrested by a dissatisfied customer together with all his properties, even though i am not sure how our broken down TV counted as part of his properties.
I also do not recollect actively watching a black and white TV even though i think we did own one at some point which was ferried over to my Grand dad at the village. Most of the people around us barely had a TV, talkless of a coloured one so yeah i did not think we were poor. I maybe even entertained thoughts that we may be rich.
We had a generator. Every one has one now but in 90s Nigeria it was a status symbol. Okay, i can only recollect it working a few times before it packed up and no, this one didnt end up in court. The repairer just wasnt competent and my dad just didnt think it was a big deal. Afterall no one else around us had one.
No i didnt think we were poor. There were 3 schools around us with the Lagos State Government owned primary school the school of choice amongst most of our peers. It was free education after all and the obvious choice for poor people. None of my dad's kids went there. We all went to the fee paying Navy owned school and would have gone to the elitist and more expensive Naval Officers wives school if they had offered us admission. The fees were never a consideration so yeah, i had no basis to consider us poor.
Then i got admitted into the Nigerian Navy Secondary School Ojo. It wasnt like they had a list of poor kids on which my name was listed. Nobody ever told me that we were poor but i knew then. The military was in power in 92 and all key political positions were occupied by them. Governors and Ministers kids were everywhere and the difference was clear.
No one told us any thing but we knew and we aligned. I remember my first day as we stood in a class together looking at each other and wondering if we had done the right thing by coming here. The class had nothing but pieces of broken desks and we were 6. Kids overwhelmed by the events of the day and questionning that place at that top table. I still wonder today how we found ourselves from day 1. How did we know we belonged together even if no one told us? Why did we not move or align with any of the rich kids? What was it that made us know or feel that we were meant to be together? Those questions i have never answered but that day was the beginning of the Jangalla boys.
I became a Jangalla boy on 21 September 1992. I have never stopped being a Jangalla boy!
The Author teaches Control Engineering at the Department of Electronic and Electrical Engineering of Obafemi Awolowo University, Ile-Ife, Nigeria. He is a lover of literature at its elegant finest, a crude musical vocalist, an unrepentant dancer, a sprinter of diminished skills, a fan of Arsenal football club and an encourager.
The Travel chronicles of a sorry Nigerian to Asia. Chapter four Writing in progress. Related Posts Facebook Twitter LinkedIn
The Travel chronicles of a sorry Nigerian to Asia. Chapter Three Chapter Three We arrived Beijing at about 5pm. If there was anything I craved
The Travel chronicles of a sorry Nigerian to Asia. Chapter Two It was an uneventful 5hour flight. The first leg of the journey was uneventful.
Changing Jobs? – Must the stars align? 12 mins read "Don't let the fear of losing be greater than the excitement of winning."- Robert Kiyosaki
Read More »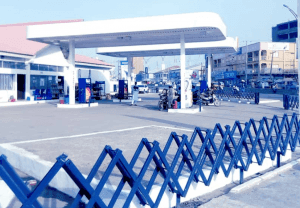 How I redesigned access gates into fuel stations in Nigeria. – Innovation at its best 8 mins read "Every once in a while, a new
Read More »
Are you stuck with taking a decision? – I've got a brilliant idea for you. 6 mins read "Life is a matter of choices, and
Read More »